Whether it's for sale or exclusive, come see the latest listings I have on the market.
Oops, we currently don't have any properties matching your criteria.
Stay tuned for new properties.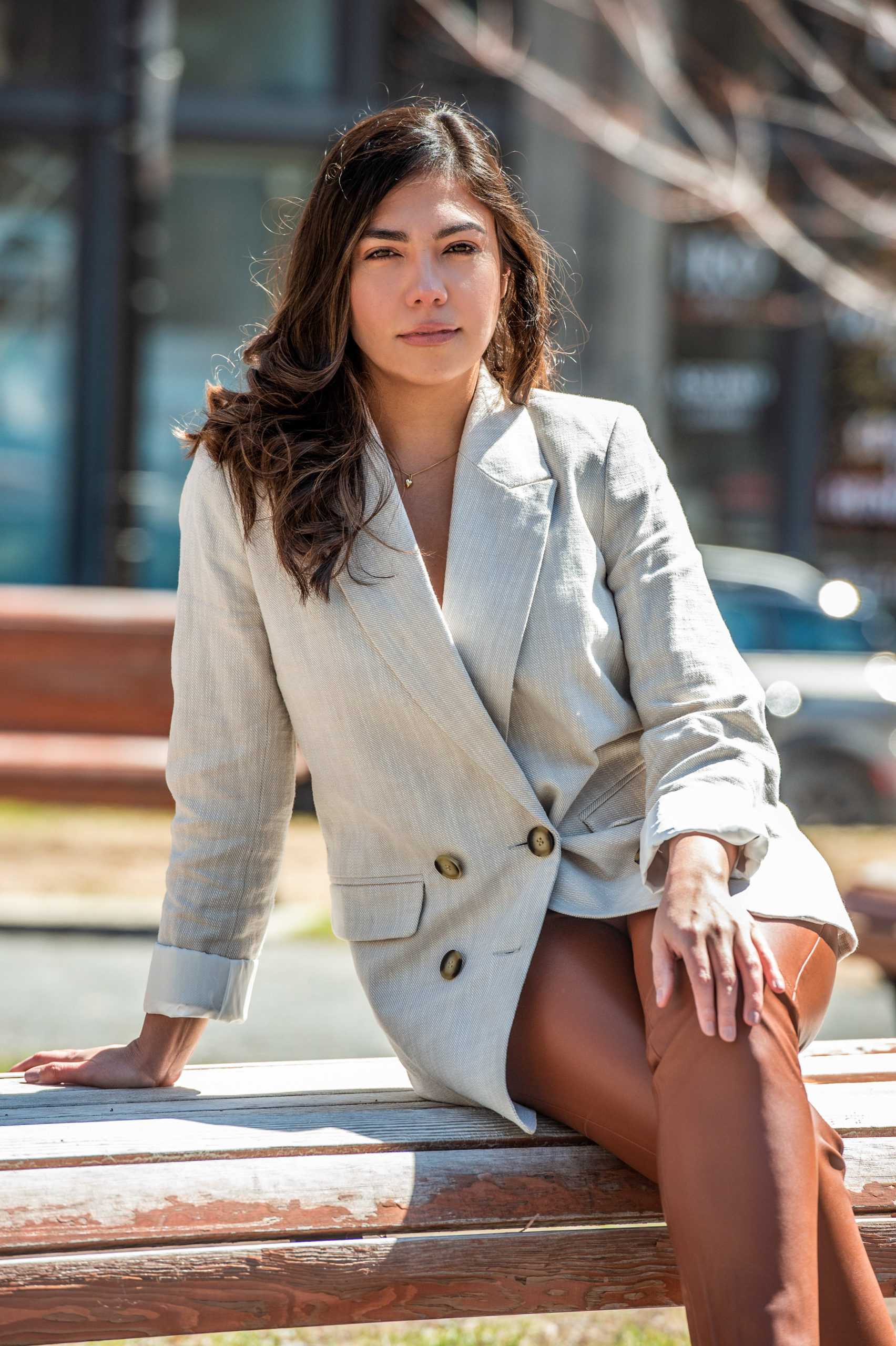 About
Welcome to my site!
As a professional for the past 6 years, I put my expertise at your service to improve the return on your real estate investment in Greater Montreal and beyond. My job is providing expertise for young-to-seasoned professionals in search of acquiring properties in this fast-moving real estate industry.
Moving to Montreal in 2006, I fell in love with the city and its many attractions. This love for the city and its architectural charisma catapulted me into the real estate world. Beyond my knowledge of the market, I also have experience in interior design.
I love helping clients from all walks of life make the most important transaction of their lives. Let me share my passion and knowledge in making your dreams a reality.
Want monthly market updates? Sign Up Here!
Subscribe
RELIABILITY
My clients can always count on me to give my 110% to every job.
HONESTY
I treat people the way I want to be treated, which means that I will always speak the truth upfront, good or bad.
TRANSPARENCY
As I am always upfront in my communication, I am always open about the industry and what my clients can financially and logistically expect.
DEDICATION
I treat my client's investments as if they were my own. This means, I am willing to work harder than anyone to get the job done and done well!
I recommend Alejandra!
Nader Vafa
Alejandra supported me in getting my first condo in Canada. I was searching the market for almost 4 months and finally purchased my condo with her help and support while visiting the condo's in downtown Montreal. I would highly recommend Alejandra,
You've helped to buy my property.
Professional, caring and patient
Lorena Hernandez Vaillard
Alejandra helped us buy our first condo and we had a great experience with her. She was professional, caring and patient. A great real state agent! You've helped to buy my property.
Great experience!
Paolo D'Inzeo
Professional, Knowledgeable, and very helpful throughout my transaction. Alejandra went out of her way to ensure the transaction was flawless for both the buyer and myself the seller. Thank you Alejandra You've helped to sell my property.
Alejandra is a Godsend!
Vu Le
She helped me purchase my first property and I would definitely recommend her. She keeps great communication, is very flexible in her schedule to go for visits and is knowledgeable about the different sectors. You've helped to buy my property.
I just love this girl!
Wei Liu
She is professional and outstanding, always trustworthy and reliable. It took her less than one months to find the buyer, and the offer I got is amazing. Best real estate agent I've met. You've helped to sell my property
She's a good agent!
Marc-Antoine Auger
She is a good agent, professional and has the interest of the customer at heart. She communicates information clearly and quickly, she responds at any time of the day. You've helped my property
She takes the interests of her clients to heart
Philippe Ngo
She takes heart into their client's best interest
Alejandra assisted me into buying a property in a very timely manner and was available for each step or the process. She takes heart into their client's best interest so I would highly recommend her. You've helped to buy my property.
Fast & Reliable
Yanky Silberman
Had the best experience ever with Alejandra she found tenants for my apartments in less than 10 days!!!
The most reliable agent I've ever dealt with.
Trustworthy
Aline Lessard
She is a good, professional, customer-oriented, trustworthy and reliable agent. She communicates information clearly and quickly. She responds at all hours of the day. She is respectful, pleasant, patient and efficient. I highly recommend Alejandra. My property sold very quickly and at a very good price. I am very satisfied with her work. Thank you Alejandra
Local Market Analysis & Reports
My job is to do the hard work for my clients by thoroughly understanding the market and staying up-to-date on the industry. I provide all of my clients all of the information needed to sell in the current and local market.
Home Staging
With a background in interior design, my skills for staging are always available to my clients because good design is both aesthetic and functional. Not only can a well-staged home sell faster, but it can help fetch a more desirable price!
Professional Photography & Videography
As a picture is worth a thousand words, I only work with the best photographers and videographers to guarantee that my clients' property is showcased at its best! For larger properties, a great virtual tour can make the difference between a casual buyer and a serious buyer.
Detailed Listings
While I offer my clients full-disclosure on my practices, I also promise every listing is assembled in excellence -from the description to the features. It is important to let buyers know just how amazing an investment really is!
Marketing & International Visibility
As a real estate agent, I have access to various tools to ensure my clients' listings are visible via multiple platforms and networks in order to reach the perfect buyer. Some of these can include digital and printed flyers, paid advertisements, and Google key-words to increase traffic.
Open House Events
As selling can be stressful for a seller, I work extra hard to make things as easy as possible, especially when it comes to visits and open houses. I will go the extra mile to be flexible and inviting for potential buyers so the seller does not have to worry!
Qualified Networks
Hiring an agent also means tapping into her/his connections. Since I work with everyone in the industry (buyers, sellers, developers, inspectors, contractors, mortgage specialists etc.), I have an arsenal of great recommendations for those needing an expert. Not only do I have a long list of names, but I guarantee my contacts are the best of the best at what they do!
Relocation Services
Need help moving? I also offer some great resources for those in transition from chapter to another! Start your new home experience as stress-free as possible by hiring a relocation service! You will be grateful you did so in your new home!
Leasing & Rental Management
For those who are investing in a rental property and needing help managing, I also offer rental services to my clients. This includes listing rental properties, finding tenants, and hosting visits. I make it my job to understand the laws and rights regarding property selling, buying, owning, and renting.
Buying
Are you currently renting and thinking about joining the ranks of homeowners?
You should know that in addition to providing numerous financial benefits, buying a home will help improve your quality of life. Not only do homeowners enjoy more freedom, they also have a strong feeling of pride, as well as peace of mind.
It's definitely a worthwhile investment!
Buyers Guide
Real Estate Alert
Selling
A real estate transaction is a complicated and detailed process that requires solid knowledge of the real estate market and a skillful talent for negotiation.
Why not use a real estate agent to take care of all the details for you?
When selling your home, your real estate agent will conduct a thorough analysis of the market in your neighborhood, and will determine an accurate selling price.
Sellers Guide
Free Evaluation
I am ready to assist you with all your real estate requests. I will contact you as soon as possible.
2934 Jolicoeur St
Montreal, Quebec H4E 1Z3